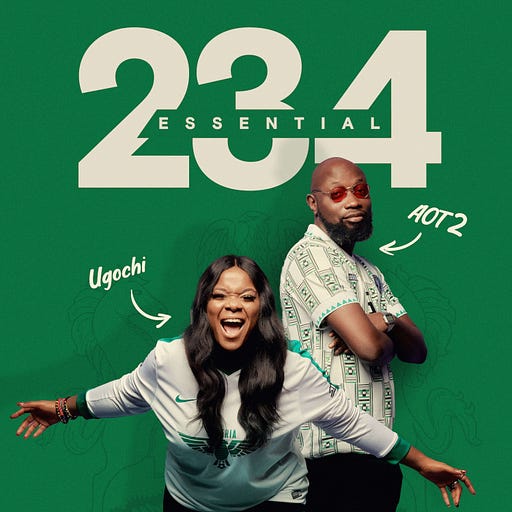 Join AOT2 and Ugochi on their wild journey as they discuss everything Pop culture, music, movies and more. 234 Essential focuses on Nigerian pop culture but goes beyond trending topics on social media. It looks at the bigger picture and provides accurate historical and societal context to what is trending online. 234 Essential Podcast is another podcast original from Global Village. For fan mail: fanmail@234essential.com For ads: info@globalvillage.studio 234 Essential on Twitter 234 Essential on Instagram
Hello everyone.
By the time you get this episode, we would know who the President of our country is.
How was your voting experience? Share them with us via a fan mail mailto:fanmail@234essential.com
In this episode, Ugochi and I discuss our voting experiences at our Polling Units, the violence we observed there and on social media, the manipulating of the results, and the ineptitude of Inec.
We have no Release Therapy for this week and we look forward to hearing from you soon.
Enjoy.
Ayomide Tayo