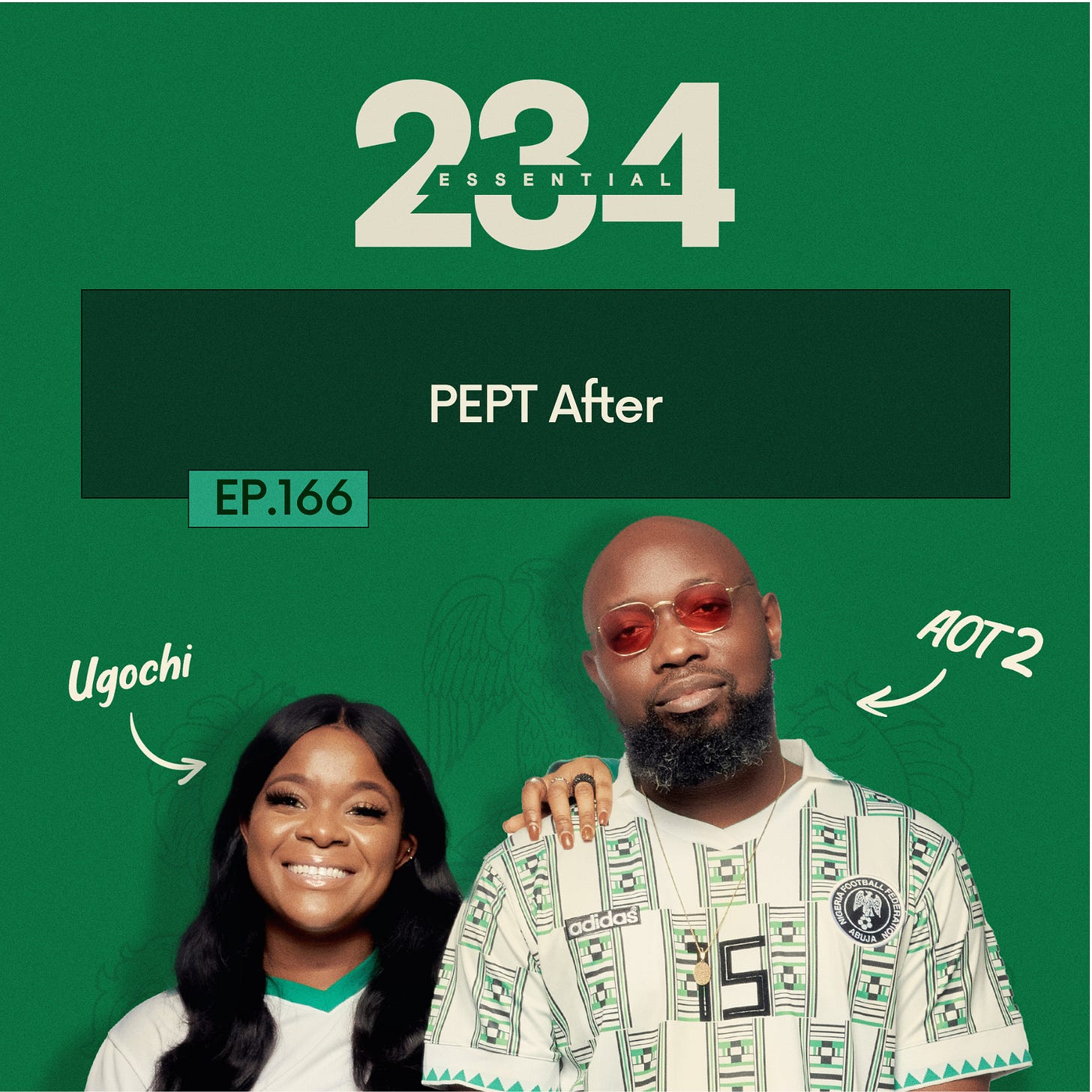 How's it hanging?! If you are seeing this newsletter, we want you to know that you're doing great, whatever the challenge is, you've got this!  The year is coming to an end and real quick too! Is it just us or did September go by in a flash? One minute Happy New Month, the next minute it's "October 1st" discount season all over the place. Sigh.
The Federal Government of Nigeria has declared the 27th of September 2023, a public holiday to observe the Muslim holiday, Id el Maulud.  So if you experience capitalism from a Nigerian lens, Happy public holiday to you and a special shoutout to our Muslim Tribe members, thank you for always coming through for us especially when "e really choke ". Happy celebrations to you.

In yet another unique, enlightening, insightful, thought-provoking episode of your favorite podcast out of Nigeria, Africa, Earth, and the entire Milky Way, titled PEPT After, AOT2 and Ugochi have a conversation with a Not-so-new guest on the podcast, Ejiro Esigbone.

Meet our guest

Ejiro is a lawyer by training turned  cooperate, from a risk consultant at KPMG to a management consultant in one of the big 4's, Boston Consulting Group, and currently works with Paystack as a Product Specialist.

The conversations border on the intricacies of Nigeria's 2023 elections; pre-, during, and post elections. The Presidential Election Petition Tribunal, what it means to the average Nigerian, and the plausible implications of the outcome to the 234. PEPT after is packed with gems and we would love for you to join the conversation by sending us questions and feedback to fanmail@234essential.com. Also follow us on socials @234essentialpodcast to catch up on the gist, further insights to our guest, and lots more!

Please do not forget to Like, Share, and Review your favorite episodes of 234 Essential.

Stay hydrated, observe good body and oral hygiene, wear sunscreen, eat your greens, and stay happy. X
--

Ugochi Anyanwu.
(The Igbo Stallion)