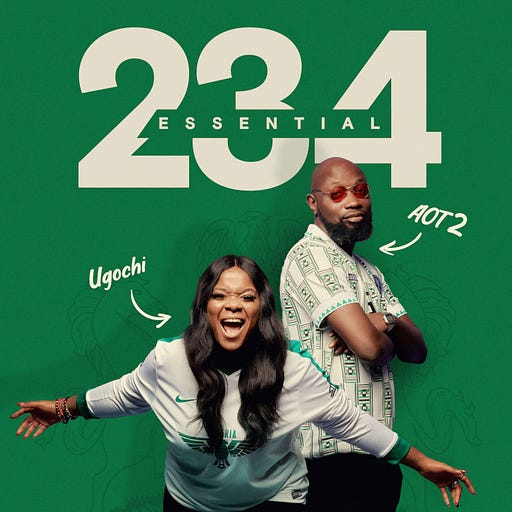 Jan 12, 2022 • 1HR 13M
Like A Rapture
Join AOT2 and Ugochi on their wild journey as they discuss everything Pop culture, music, movies and more. 234 Essential focuses on Nigerian pop culture but goes beyond trending topics on social media. It looks at the bigger picture and provides accurate historical and societal context to what is trending online. 234 Essential Podcast is another podcast original from Global Village. For fan mail: fanmail@234essential.com For ads: info@globalvillage.studio 234 Essential on Twitter 234 Essential on Instagram
In today's episode, AOT2 and Ugochi talk about state police in Nigeria on the backdrop of the Lagos State governor getting sidelined by the police force in Magodo. They also discuss President Buhari's most recent interview and a sexual harassment issue posted on social media. 
To stay in tune with all episode releases and additional information about the hosts, follow 234 Essential on Twitter  @234Essential and Instagram @234essential. You can also send fan mail to: mailto:fanmail@234essential.com to let Ugochi and Ayo know your burning thoughts 
and questions. 
And to register to be part of the 234 Essential live show at Africa NXT, click here.