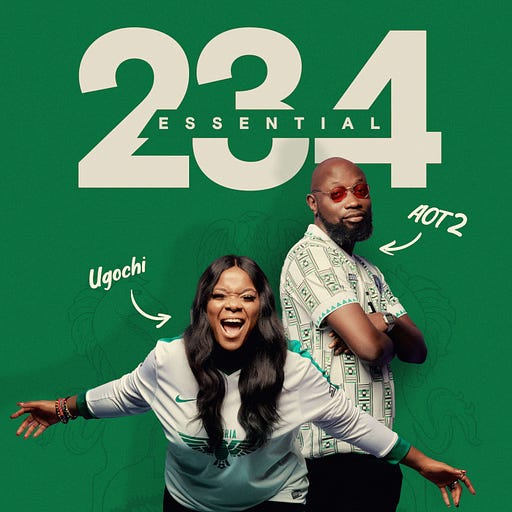 Nov 10, 2021 • 1HR 40M
Nigeria Will Happen To You.
Join AOT2 and Ugochi on their wild journey as they discuss everything Pop culture, music, movies and more. 234 Essential focuses on Nigerian pop culture but goes beyond trending topics on social media. It looks at the bigger picture and provides accurate historical and societal context to what is trending online. 234 Essential Podcast is another podcast original from Global Village. For fan mail: fanmail@234essential.com For ads: info@globalvillage.studio 234 Essential on Twitter 234 Essential on Instagram
Episode Show notes:
A lot of people I'm this country choose profit over people (15:00). Skit makers are facing criticism for visiting the Vice President (37:20). Young people cant rile Nigeria because we don't know our history (51:08), and the method by which we sell our votes is systematic (53:07). Human greed and corruption caused the collapse of the building (1:15:50).
For fan mail: fanmail@234essential.com
For ads: info@visualaudiotimes.com
Subscribe for Newsletter: https://bit.ly/234newsletter