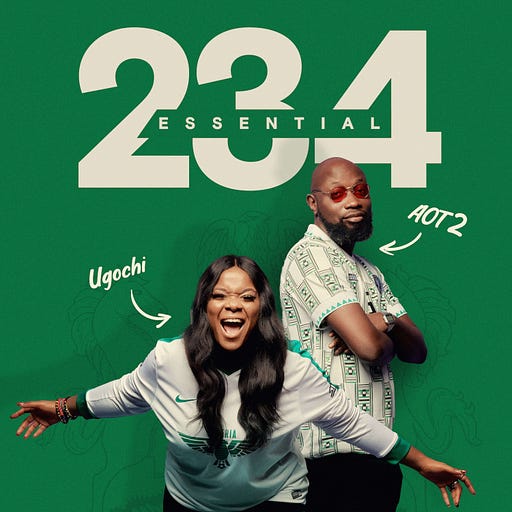 Sep 1, 2021 • 1HR 44M
Out Of The Blue Comes The Storm.
Join AOT2 and Ugochi on their wild journey as they discuss everything Pop culture, music, movies and more. 234 Essential focuses on Nigerian pop culture but goes beyond trending topics on social media. It looks at the bigger picture and provides accurate historical and societal context to what is trending online. 234 Essential Podcast is another podcast original from Global Village. For fan mail: fanmail@234essential.com For ads: info@globalvillage.studio 234 Essential on Twitter 234 Essential on Instagram
Episode show notes:
Acclaimed Bandits invaded the Nigerian Defense Academy (9:32), while the Nigerian media is dependent on what the government says (14:59), and Nigerians have a low pain threshold (21:01). Ejiro discusses poverty as the biggest driver of political suppression in Nigeria (30:06) and how easy it is for Nigerians to carry arms because of hunger (51:35). As a country, we need to be deliberate on our future (1:09:02) because the government uses cognitive biases against us (1:14:37).
For fan mail: fanmail@234essential.com
For ads: info@visualaudiotimes.com
Subscribe for Newsletter: https://bit.ly/234newsletter
234 Essential on Twitter
234 Essential on Instagram