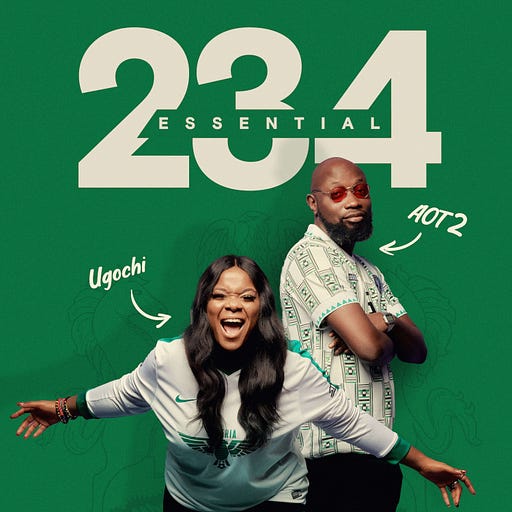 Feb 22 • 1HR 47M
The Polls
Join AOT2 and Ugochi on their wild journey as they discuss everything Pop culture, music, movies and more. 234 Essential focuses on Nigerian pop culture but goes beyond trending topics on social media. It looks at the bigger picture and provides accurate historical and societal context to what is trending online. 234 Essential Podcast is another podcast original from Global Village. For fan mail: fanmail@234essential.com For ads: info@globalvillage.studio 234 Essential on Twitter 234 Essential on Instagram
Hello everyone.
The 234 Newsletter is back! Thanks to everyone who has subscribed.
In the latest episode of the podcast, Ugochi and I focus on Nigerians surviving without Naira notes. We also speak about the presidential election around the corner.
Your regular features Release Therapy, Tweet of the Week, Flop & Prop of the Week, are also in this episode.
Enjoy.
Ayomide Tayo